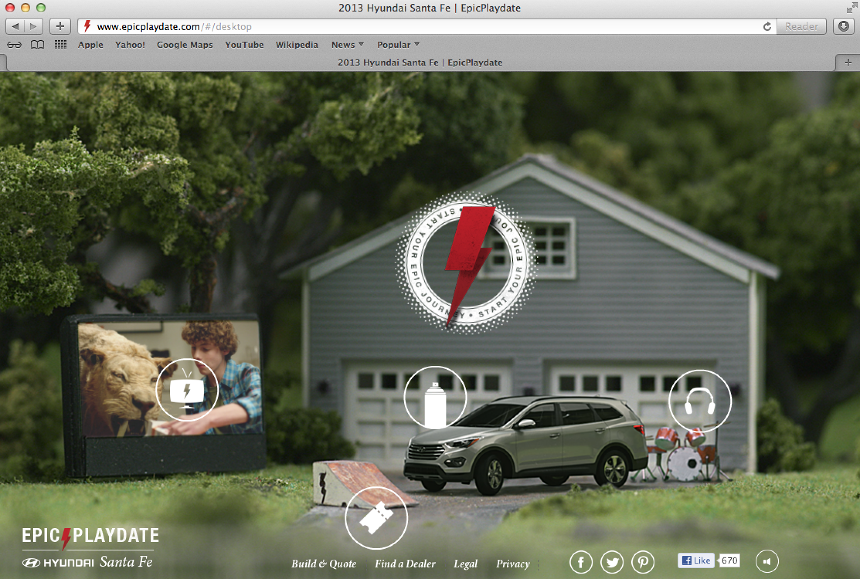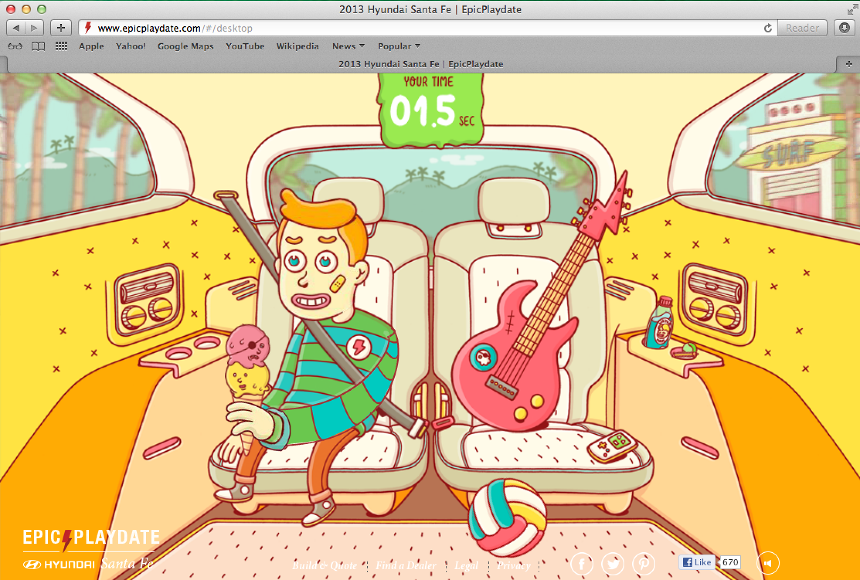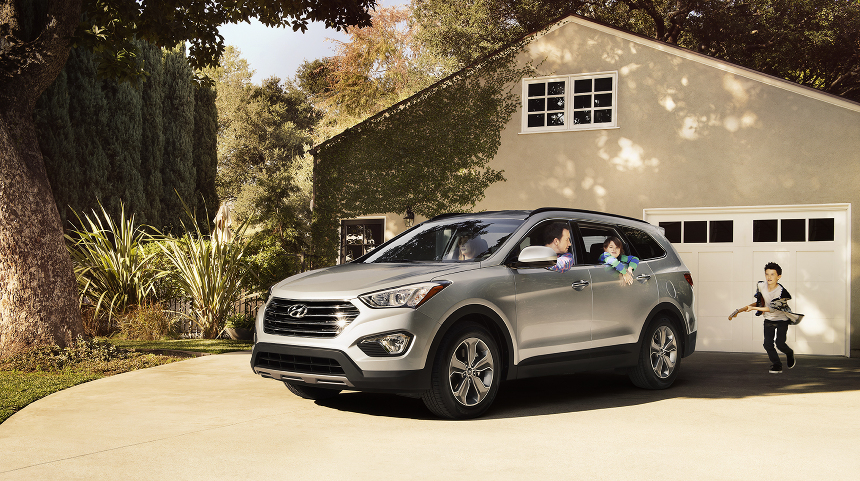 Epic Playdate / Super Bowl spot / Hyundai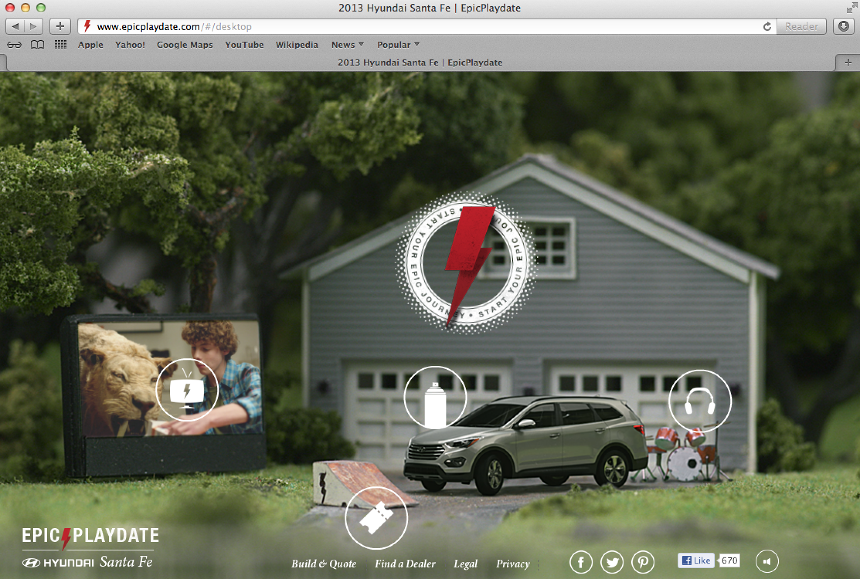 Epic Playdate Website
The new 7-passenger Hyundai Santa Fe was targeted toward parents who raise their children as a continuation of their rock n' roll lifestyle, rather then the end. Innocean's pre-game Super Bowl ad features our family as they go on a crazy Epic Playdate. Naturally, the Hyundai Santa Fe plays as the family's co-conspirator as they progressively experience hyper-realistic things, like getting in a chase with a motorcycle gang, playing Space Invaders in the park and rousing some prehistoric beasts at the natural history museum. Our brief: Try to find a way to extend the core concept of that Epic Playdate into an online experience while educating the user about the Santa Fe.
But since we couldn't film more material to do this as an interactive film, we came back with the concept of creating a whole new epic world out of dioramas and animation. The TV ad communicates the idea of 'epicness' really well because the agglomeration of crazy events are strung together so that the whole thing feels really big. Our approach for the interactive was really to do the same, but with craft, so we built five dioramas that loosely mirrored the world that the family explores in the ad (there's their backyard, the museum, the mountain, the skate park and the beach – each of which relates to a different feature of the car), and those environments are in turn loaded up with games and other
interactive pieces that the user can explore. Just as with the ad, different moments have different animation or design styles, so our hope is that the user feels the site is a similarly epic experience.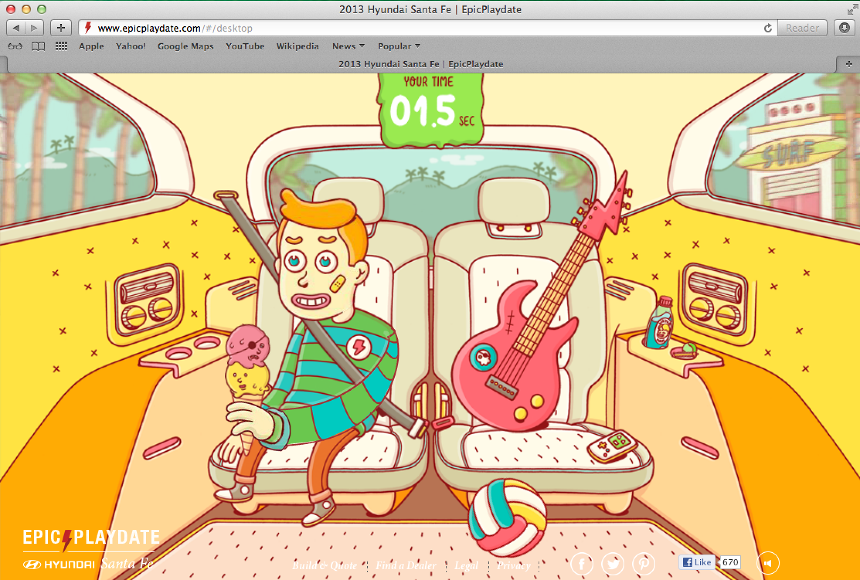 Epic Playdate Website Game
Epic Playdate Website Video Game